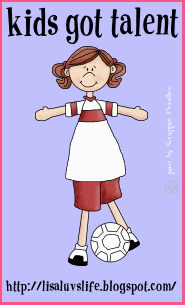 Tonight I went to Adrienne's Soccer Banquet. She was recognized and awarded a certificate for her participation on the Junior Varsity Team. It was a wonderful night. I was so impressed with the blessing said over the meal by a team parent....
BIG Kudos to Trenton
for praying over the meal. I even heard, " In Jesus' Name, Amen..that made me very happy.